All skill levels - 3 hour class
Chicago, IL at Prop Theater
October 19th, 3-6pm
Oshkosh, WI at Jambalaya Arts Inc
October 12th, 12-3pm
Looking for a 2 hour beginner or novice class?
Find us on Groupon.com
Chicago (links coming soon)
Oshkosh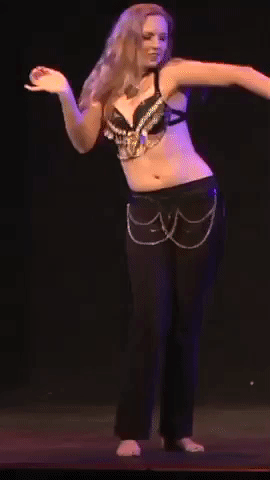 YOU can learn to belly dance. You and your friends will be able to perform the art of the belly dancer. Experience this rich, new culture, and release your inner Scheherazade!
Do it for your health, to feel empowered, or maybe just for fun! Belly Dancing is an exciting way for you and your friends to spend an afternoon together learning a new skill.
Our workshops will take you from the very basics of movement to a brief, complete choreography by the end of the class. Nephri will teach you all the skills you need to mix, match, and remix your moves to create your own dance combinations! Bring a group of friends and get ready to spice up your weekend!
All body types, all ages, and all skill levels are encouraged.
By the end of this class, you will learn to Belly Dance!

There are no dress requirements. It is recommended that the participants' attire display their feet, hips, and shoulders. Baggy clothing is not prohibited but will not yield the best results.
At just four years old, Nephri began as an Irish folk dancer. She spent her childhood performing and competing in dance all over the Southeastern United States. She was first introduced to belly dance after enrolling in college and moving to New Orleans. Following years of tutelage in both Cabaret and Turkish styles, she discovered a love of Tribal style belly dance. She currently teaches American Tribal Style® in Central Texas as a sister studio of FatChanceBellyDance.